Javascript must be enabled to continue!
---
Request for proposal concerning "Castello Bibelli" in Corfu
News | 23-02-2014 23:16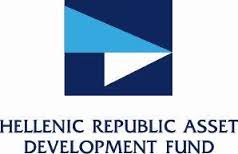 Greek Republic Asset Development Fund declared a request for proposal concerning the exploitation of part of the "Castello Bibelli" in the Island of Corfu. Deadline 30th of April 2014
Castello Bibelli is a property of significant historical and cultural value. The main building "CASTELLO" of 1.968 m² built area, is of neo-Gothic style, made from stone with tile roofs and its distinctive feature are the two turrets and patio. The property also includes other four auxiliary buildings, with a total built area of 457 m². The building was erected at the beginning of the 19th century by Italian Admiral Bibelli, in a wooded hillside, within an area of 19 acres.
The building CASTELLO BIBELLI, the shell of CASTELLINO and the shells of three auxiliary buildings (two double-decker and a ground floor) were classified as monumental buildings, that is newer cultural assets dating back to the last century with great architecture, urban, ethnic, or generally historical, artistic or scientific importance.
This high-level property offers the opportunity to develop a modern hotel unit of high specifications (Boutique Hotel) harmonized with the architectural character of the property as foreseen from the current urban plan, as well as restoration and use of the main building CASTELLO'' (Lobby, venues recreation, public gathering spaces, utility rooms).
Moreover, the tourism development of the surrounding area is proposed such as the creation of walking paths for visiting Castello and outdoor cafes and Restaurants.
The property is located approximately 14 km from the town of Corfu, 500 m from the village of Kato Korakiána, 1.500 m from the famous beach of Dassia, 6 km approximately from Gouvia Marina Corfu and 16 km. from Corfu International Airport "Ioannis Kapodistrias".
The surrounding area of the property is one of the most developed tourism destinations of Corfu. It has green hills beautiful beaches, high quality resorts, rooms to let, taverns and even awarded restaurants (eg Etrusco).
(information gathered from http://www.hradf.com/en/real-estate/castello-bibelli).
PFM may undertake the valuation of the market price concerning this investment,  the evaluation of necessary renovation and upgrades of the buildings and the design of a proper schedule for property management, property maintenance and operation during the term of engagement.
---
Back